Sunnies Specs Offers FREE Eyeglasses Delivery Anywhere in the Philippines
Good news! The Philippines' most popular eyewear brand, Sunnies Specs, now offers FREE delivery of eyeglasses anywhere in the Philippines.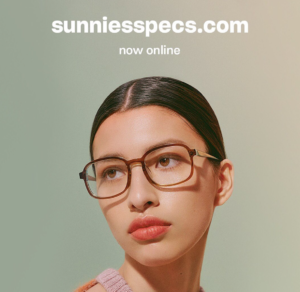 How can I get my specs replaced during the quarantine?
I know most of us are asking THIS very question. I, for one, am due for an eyewear change since it's been more than a year since I got my eyes checked. I am sure my eyes' grade has increased because my head already hurts even if I wear my glasses regularly.
But thanks to COVID-19, we are all left with no choice but to stay home and wait until we're all allowed to go out again. But even when we'll be finally out of the quarantine, I don't think I'll be going to the mall or to the hospital soon. It's just too risky. That said, getting my new eyeglasses from Sunnies will all be a dream that'll be realised nowhere near the foreseeable future.
But wait, Sunnies Specs is relaunching and offering FREE eyeglasses delivery anywhere in the Philippines!
I've checked Georgina Wilson's Instagram stories yesterday (well, honestly, I haven't been on IG lately) and saw that they're offering a new service to people with eye problems through their website, https://www.sunniesspecs.com. Because people can't go to their stores to get prescription eyeglasses, she and her team decided to bring the eyeglasses to the customers instead. Brilliant, right? Another trailblazer move from the Sunnies team.
So, do you mean WE can already buy prescription eyewear online?
Yup! All of you have to do is go to the Sunnies Specs website and click on the button which applies to you–whether you have bought from them before or not.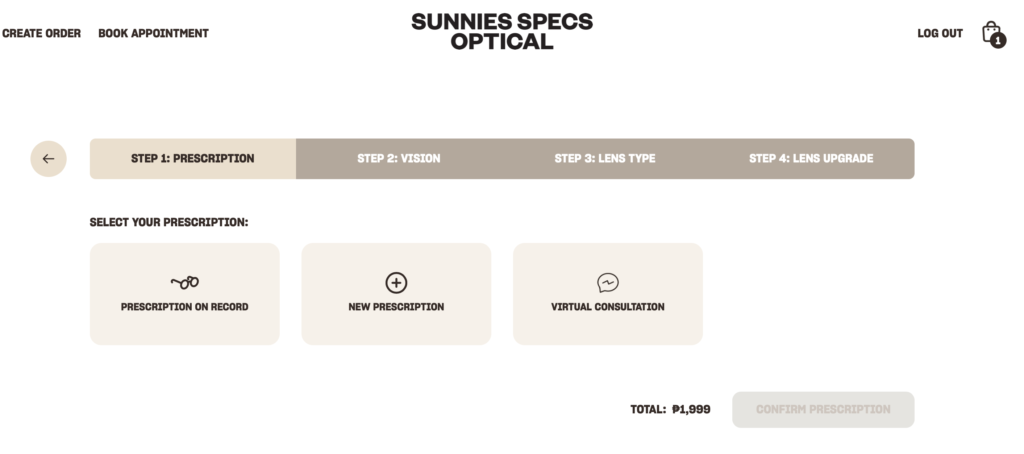 If you have shopped with them in-store within the last 6 months, it means that Sunnies Specs already have your records with them, your eye grade included. So to get your new pair of prescription eyeglasses, input your birthday and email and your prescription details will be generated.

With that information in mind, you can then start ordering your new eyewear.
Choose your frame.
Enter your prescription details.
Pick your graded lenses.
Choose an upgrade.
If you also want to have transition lenses, simply indicate that as an add-on. Voila! Easy peasy.
Once in the checkout, review your order, type in your address, and pay for your specs. Ordering with Sunnies Specs is really straightforward.
Related: NAKATIPID UG PHP5,000: WHY I DECIDED TO SHIFT TO THE MORE AFFORDABLE YET STYLISH SUNNIES EYEGLASSES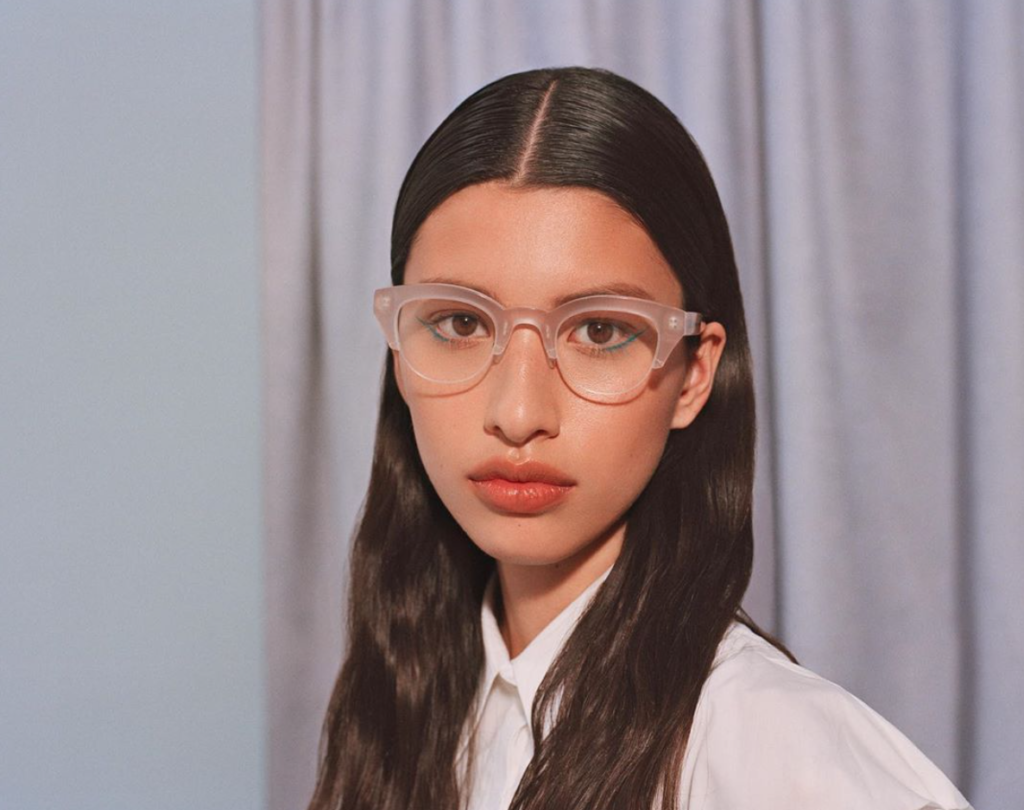 Did you know that ordering your graded eyeglasses from Sunnies comes with FREE delivery?
Yes, you don't have to pay for shipping when you order your prescription eyewear from Sunnies Specs. Whether you live in Batanes or in Zamboanga, you'll only need to pay for the frame and the lenses. That's it. No shipping fee.
If you choose the basic package (frame + graded lenses), that'll be P1,999.00 in total.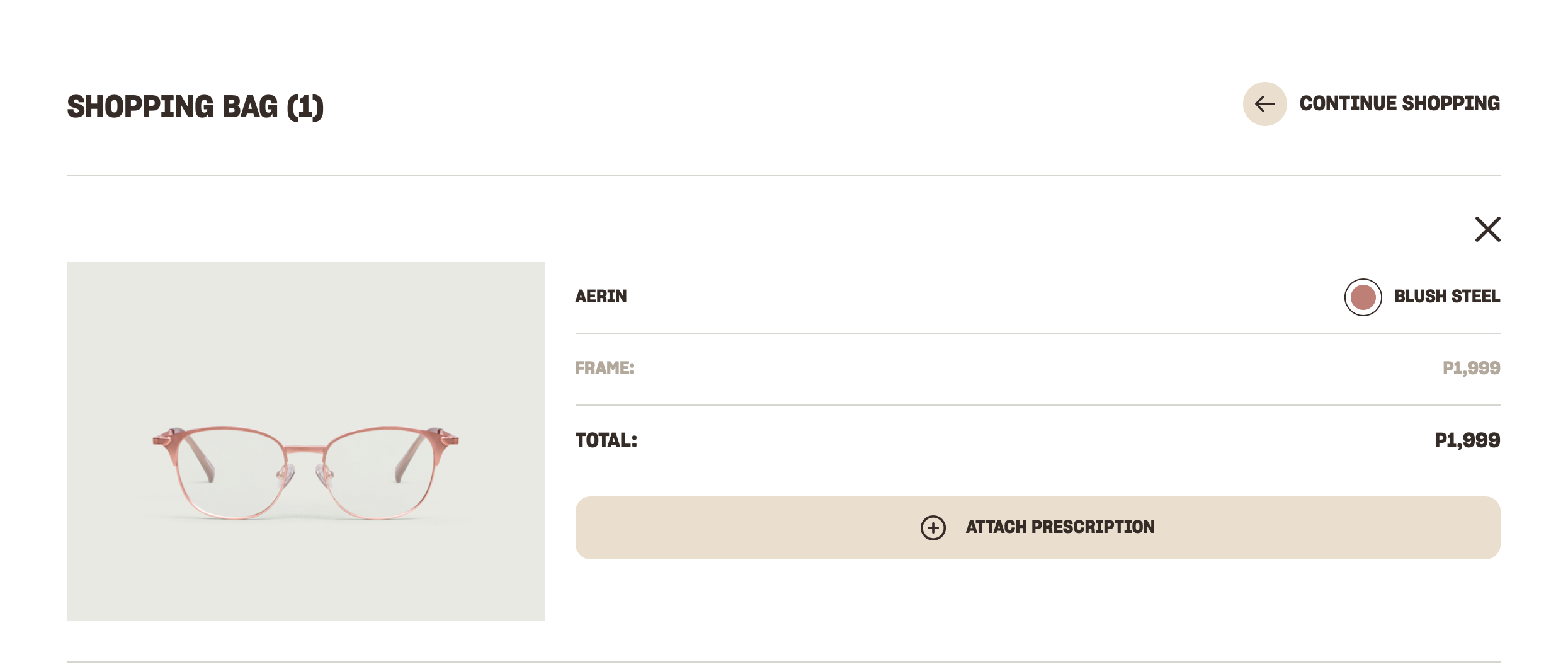 If you opt to upgrade and choose the transition lenses instead, you'll pay P2,999.00 in all.
Still definitely, the cheapest prescription eyewear in the Philippines, right? Stylish, affordable, and now can be delivered to your door.
What if you don't have records with Sunnies Specs? Can I still avail of the FREE eyeglasses delivery offer?
There's no need to worry if you don't have existing records with Sunnies Specs. Even as a new customer, you can get your prescription eyewear through the virtual consultation system. One of their in-house optometrists will assess you so that you'll get the right specs with the right grade.
When you click on Virtual Consultation, you'll be brought to the Sunnies Specs Virtual Exam Room on Facebook Messenger. It's basically chat-based and will not require you to turn your camera on.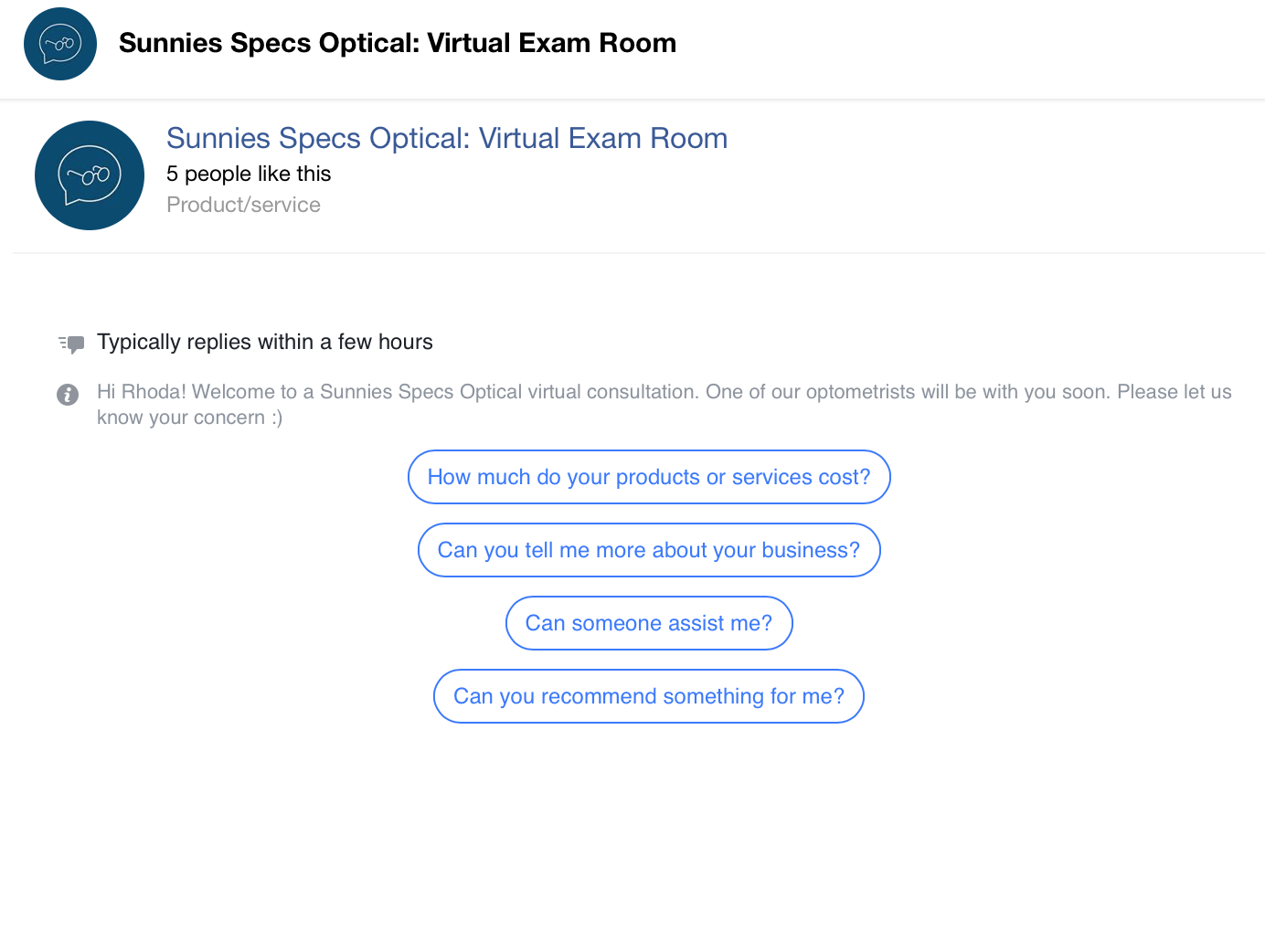 NOTE: You can also use a prescription from another doctor. Simply enter the prescription details after choosing your frame and you're good to go.
With the ECQ and all, how long will it take before your Sunnies Specs to be delivered?
It is important to set your expectations. While shipping within Metro Manila will take 4-6 days only and delivery in the provincial areas around 6-8 days, delays may happen because of the quarantine.
My Personal Sunnies Specs FREE delivery experience
I will be ordering with Sunnies Specs really soon and will update you on the developments here.
---