Nakatipid ug Php5,000: Why I Decided To Shift to the More Affordable Yet Stylish Sunnies Eyeglasses
My quest for affordable eyeglasses in the Philippines started when I was in college because it was only then when I discovered that I had trouble seeing things as they were. Whenever my sisters and I would walk the streets of Mandaue at night and they would point out some signage, I'd always had a hard time reading the text. But I always thought it was because of the glaring city lights or perhaps because my eyes were tired from all the readings in school (wow as if intelligent!).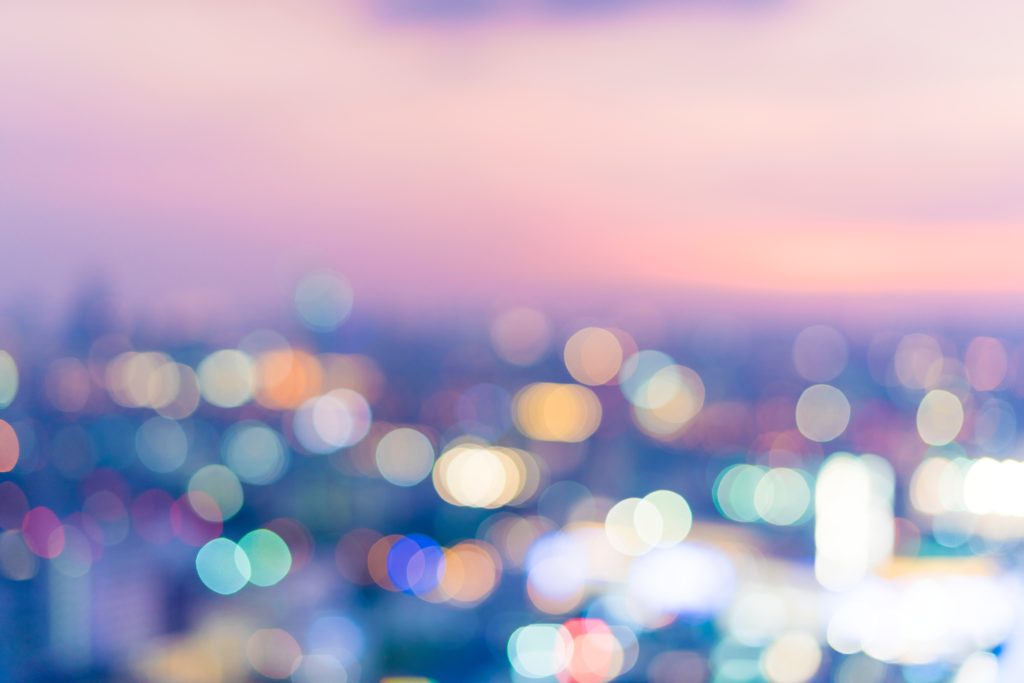 I knew that my vision was starting to suffer during university years but it was only when I graduated and got employed that I had the chance to have my eyes checked. (You know, pobre kaayo ta pag-studyante wala tay ika-afford ug pa-checkup. Hahaha.)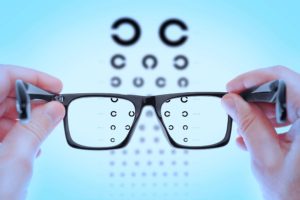 So one morning before going to work, I went to Chong Hua Hospital complaining about persistently tired eyes and regular headaches. The doctor told me I have myopia. Not knowing what it was, my heart started to beat fast and I suddenly became uneasy… much to the doctor's delight of course. Noticing my discomfort, the kind Cebu ophthalmologist then informed me that I was nearsighted. Apparently, she read from my expression that I know nothing about myopia. Haha.
Ambitious as I was, I asked the doctor if I can wear contact lenses instead of eyeglasses because you know how distracting it is to have something placed in front of your eyes for long hours. But my eyes were dry; wearing contact lenses would tear my cornea. And my work involved long hours of writing five days in a week so I had to protect my eyes from further damage with regular eyewear.
So okay let's cut the long story short! I've been sporting specs since 2009. While my grade started at 150 for both eyes, it kept getting worse year after year. I needed to have my glasses regularly changed, spending an average of Php5,000 to P10,000 annually just to keep up with my vision. Sometimes, I'd buy another pair before a year would end because my I'd break the frames easily, all thanks to my clumsiness.
Now it's 2018 and nothing has changed. It's been nine years yet I still wear bifocals–this time with a 325 grade. I would love to undergo LASIK surgery eventually but while I'm still saving up for it, I'll have to settle with a good pair of glasses. But truth be told, I am tired of spending at least P5,000 for the frame alone. While I'd easily fall prey for eyewear stores' marketing scheme, advertising a P900- or P1000-deal with frame and lenses included, I'd always ended up buying the more expensive frames and lenses because those bundled at P1,000 as a frame+lens package either: 
has hidden charges; 
comes with an unflattering or outdated frame; 
has substandard lens; or 
has no free eye check-up.
So much about trying hard to save on my eyewear. Haha!
But thank God, Sunnies Specs Optical has arrived! 
I heard about the Sunnies brand because who wouldn't know one of its uber chic directors, Georgina Wilson, who also happens to be one of the members of Philippine modern society's IT girls? George and her friends would always promote cute shades from Sunnies Studios which evoked of a unique California lifestyle. I loved how the brand made cool and luxurious affordable. It has actually made millennials and the cool kids look the part without having to spend thousands of money from their pocket. Because of this, the sunglasses they released are embraced greatly by the target market, making it easy for the company to rank second in the 2015's sunglasses sector, just behind Luxottica, the makers of Ray-Ban and Oakley.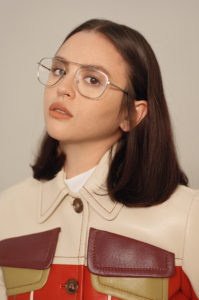 With the brand's success, I actually silently prayed that Sunnies would eventually make fashionable eyeglasses for vision-impaired people like me and carry on the image they're trying to sell to the market! . And soooo, they did! 
When I heard that Sunnies launched a new line of prescription eyewear under the Sunnies Specs brand in 2016, I got ecstatic. Unfortunately back then, their stores were limited to Manila areas only so I had to message them online how non-Luzon-based people can get hold of their fashionable eyeglasses. I even thought of sending them my eye grade information and then choosing the design I liked and request them to ship the eyewear for me. Hahaha. But anyway, I am so happy that they're already here in Bacolod City. There's no need to turn my stupid idea into an action as I can visit their store whenever I can. 
Where is Sunnies Specs Optical in Bacolod City? 
Sunnies Specs Optical is located at SM City Bacolod. I heard that there's one in Robinson's but I haven't confirmed it yet and it's not included in the official Sunnies website so I would assume it is non-existent. But let me know if it really is so I can edit this sentence. Haha. 
Anyway, the store is located on the second floor of the North Wing, right beside CLN and in front of the food court.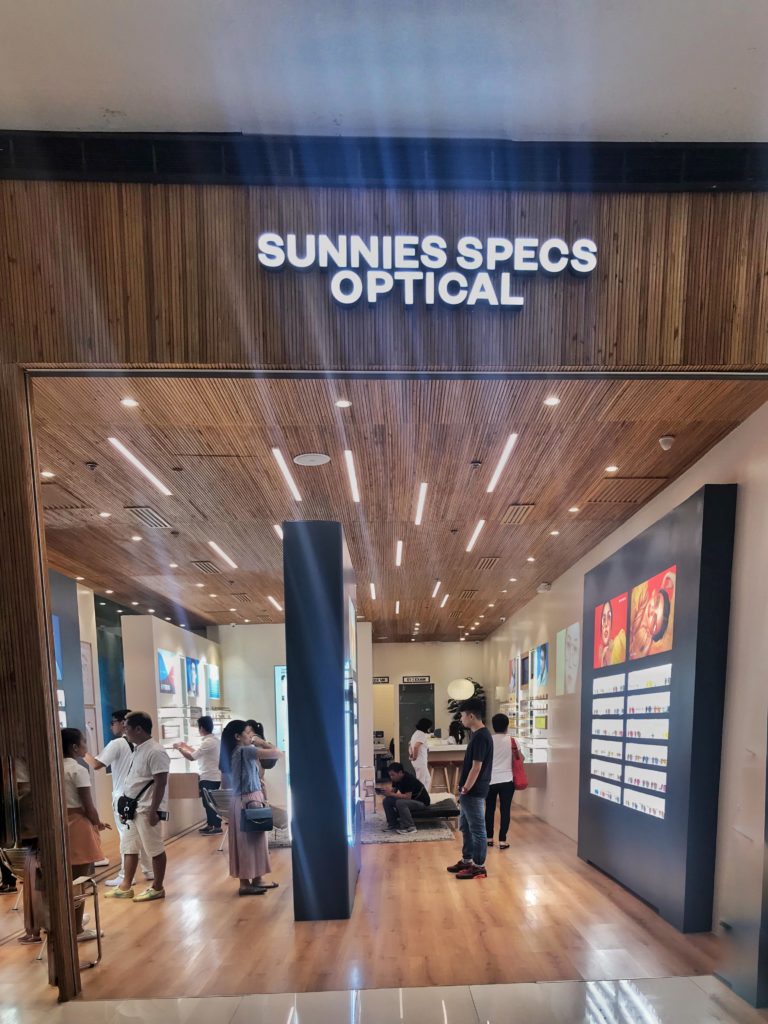 The interior is chic, using muted furniture items and tropical plants to exude the cool California lifestyle the brand is known for.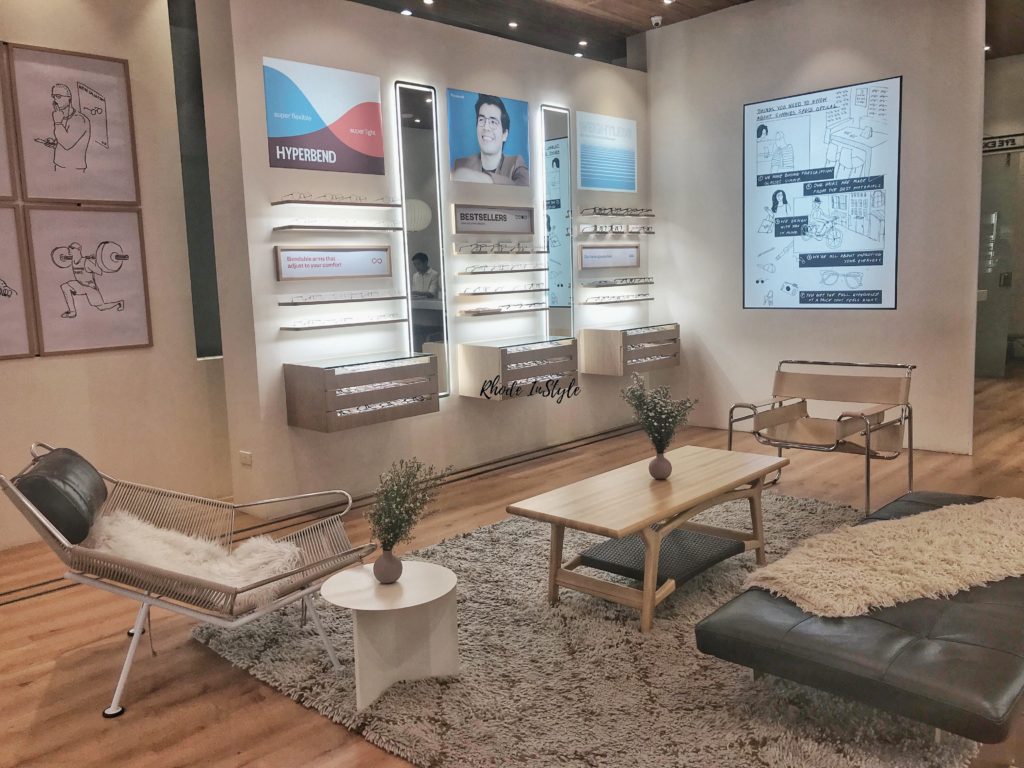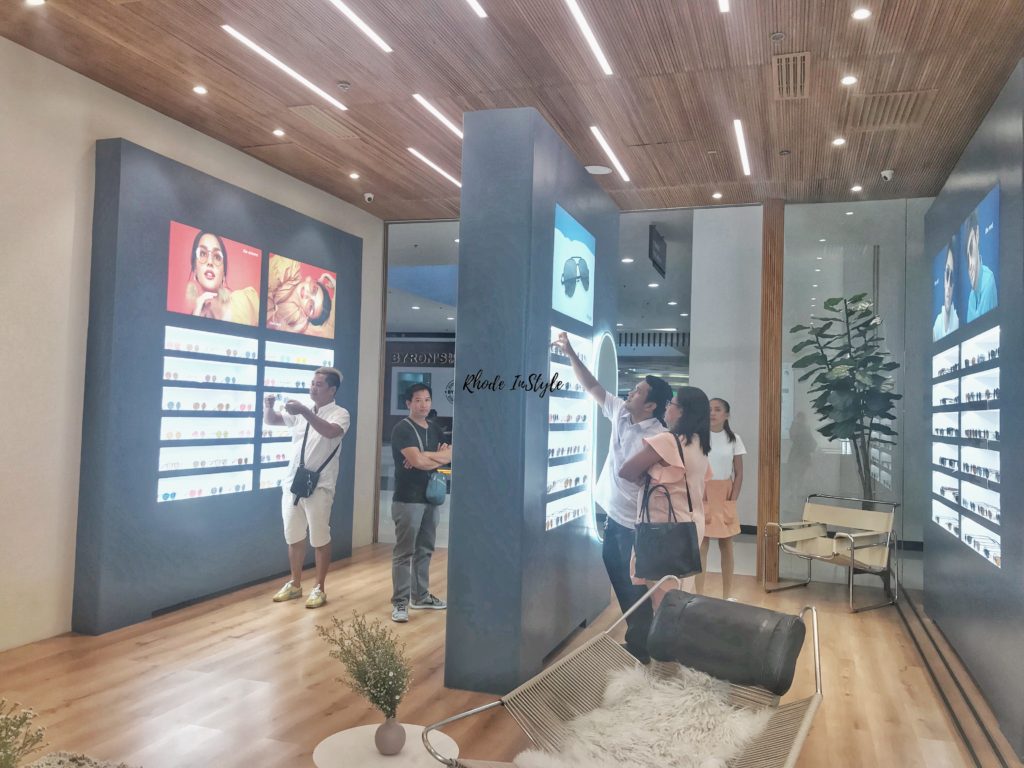 So now, how much does a pair of eyeglasses from Sunnies Specs cost? 
Believe it or not, a frame+ lens combo from Sunnies cost only P1,999. Yep, that's less than P2,000 or P3,000 to P7,000 less than how much I'd pay for my previous frames. 
And getting your pair is rather straightforward. 
Choose your frame from among the 130 styles available

, which are all trendy and hard-wearing. I opted for The Kent in walnut colour, which I believe complimented my elongated face well. While I seriously thought that the design was made for men, I still picked it because it goes well with my face shape. I guess Sunnies intended each style to be gender-flexible so yay! You can check out more of the sturdy yet cheap prescription eyeglasses designs on their website.
Go to the counter for assistance on your eye exam

. I am not sure if their in-house eye expert is an optometrist or an ophthalmologist. Either way, the doctor does eye checking and diagnosis pretty well, based on my experience at least. She asked me to turn over my old specs so she could check my eye grade. Afterwards, she ushered me to the eye examination room where I had a series of eye tests. I was actually impressed because their equipment is more advanced compared to popular prescription eyewear stores in the Philippines. Overall, the exam took five minutes only. Tip: if you feel that the lenses you've tried on make you feel dizzy, always inform the doctor so that she/he can make adjustments accordingly. 
Get an optional lens upgrade

. There are four choices that you can pick from.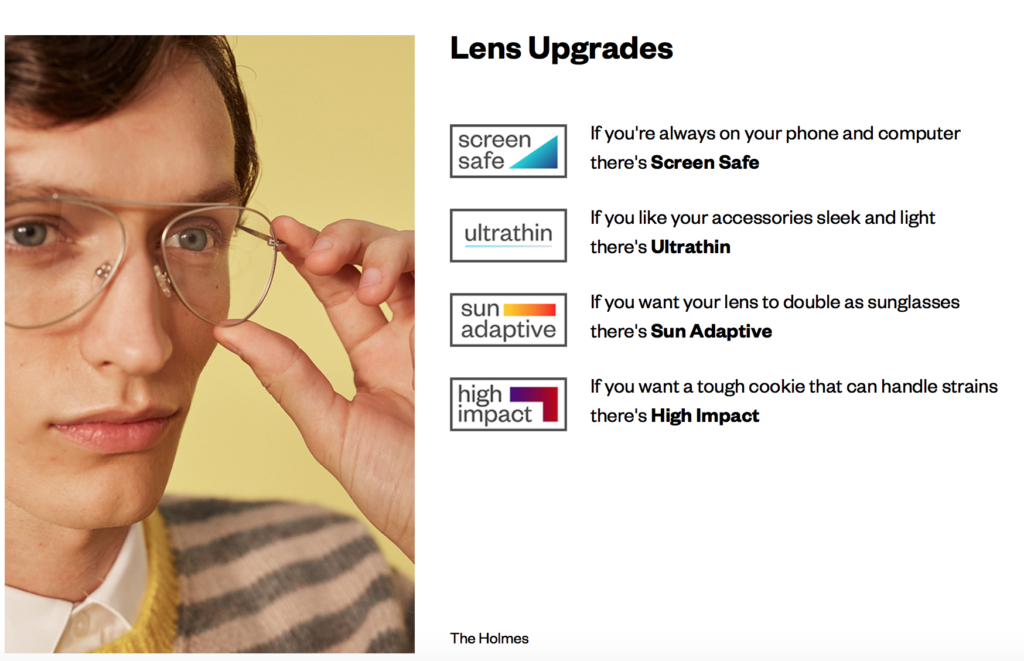 Remember that this, however, comes with a fee. On my end, I opted to add the Sun Adaptive lens aka Transition lens so that I wouldn't have to suffer from extreme sunlight when out and about. It costed me around P1,200 to get the upgrade. That is P1,999 + P1,200 or P3,199 in all. 
What does a standard Sunnies Specs package include?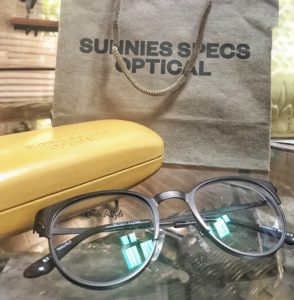 Upon paying for your eyewear, you will get a FREE hard case and a FREE cleaning cloth along with your specs tailored specially to match your vision needs. Take note that if you come in before 11AM, you will be able to claim your bifocals at around 4PM; when you come in at 1PM to 4PM, you can claim the pair on that same night before the mall closes; but if you've finished your eye exam and purchase transaction beyond 5PM, the eyeglasses will be available at around 11AM the next day. 
Will I recommend Sunnies' prescription eyewear?
Definitely.
If you come to think of it, I only spent a total of P3,199.00 for a stylish pair of eyeglasses with transition lens, which is a lot cheaper than what I'd get from Executive Optical or Vision Express. Others would charge me P7,000 to P10,000 for that. Can you imagine all the money I saved?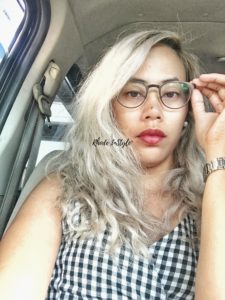 However, I am yet to test its strength although recently, I smashed my eyeglasses (resting on my bed) accidentally using my knee. My husband managed to fix it to its pre-damaged state without a problem. I can say it's flexible and can withstand my clumsiness. I will, nevertheless, update you how well it fares on the longevity department. So far, so good though. 
In Bacolod City, you can get your pair of affordable eyeglasses at: 
SM City Bacolod
2F SM City Bacolod, Rizal Street,
Reclamation Area, Bacolod City
0917-702-3500
DID YOU KNOW THAT YOU CAN NOW ORDER YOUR SUNNIES SPECS ONLINE? THEY DELIVER AROUND THE PHILIPPINES FOR FREE! Read the article below. 
Sunnies Specs Offers FREE Eyeglasses Delivery Anywhere in the Philippines
---